Here's my first attempt. I went ahead and colored the states I've been thru. Do I need any more text? You can cut out and apply the text to switches, whatever.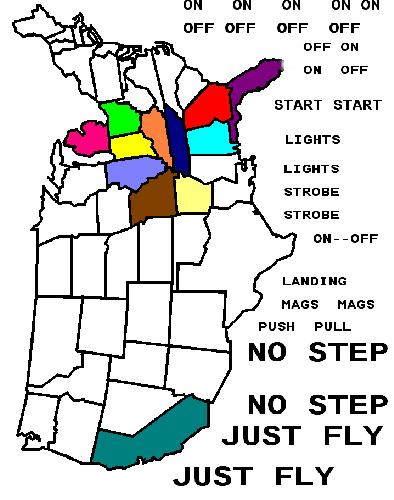 Here I am, TrikerGene with the winshield I created !
Hope these pictures give you an idea for your windscreen. The trolley was built by a friend of mine. Works well for low hangar doors.